About us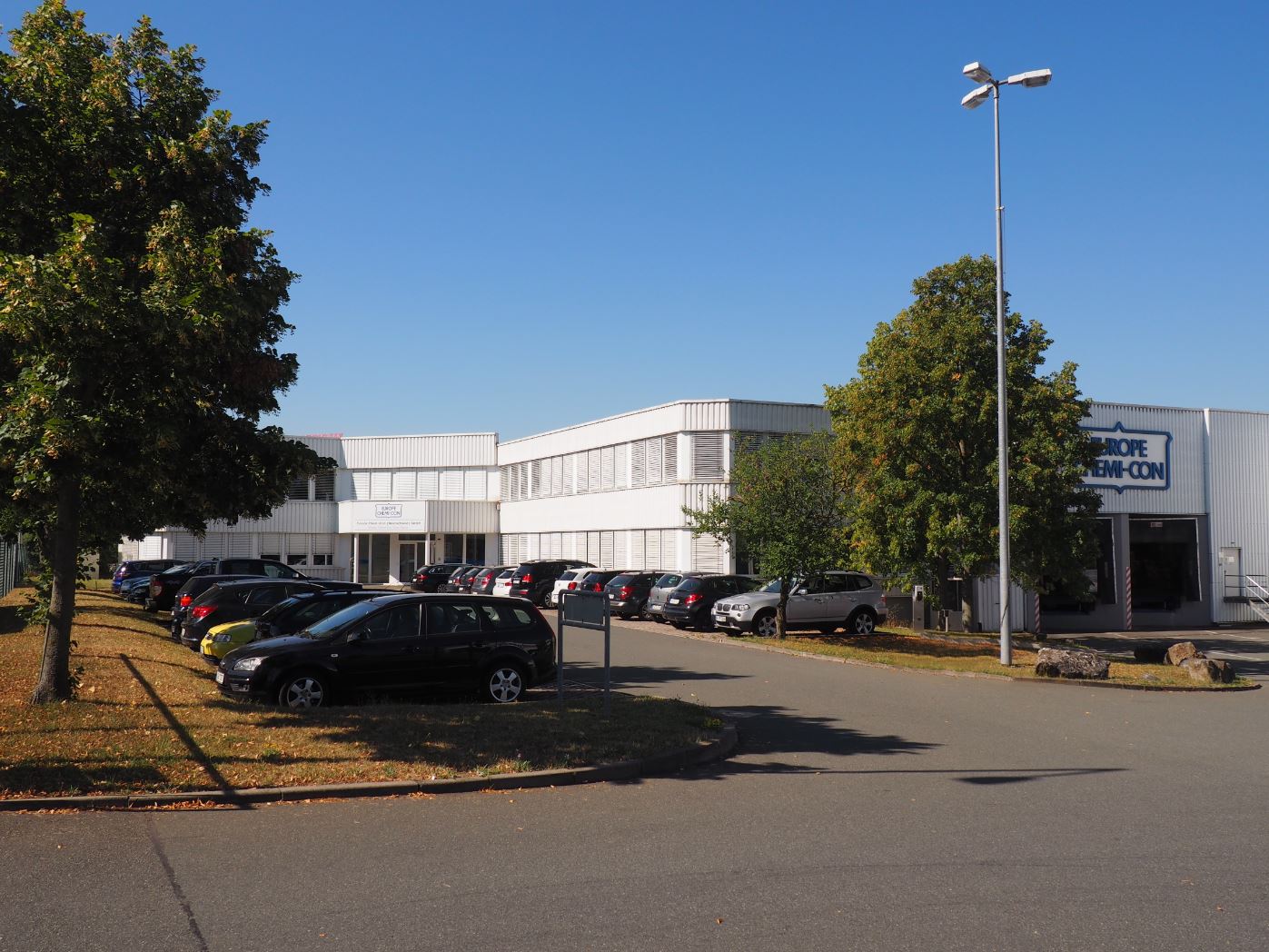 Europe Chemi-Con (Deutschland) GmbH, located in Nuremberg, Germany, is the European subsidiary company of the Japan-based Nippon Chemi-Con Corp. As such, it is one of the world´s largest manufacturers of aluminum electrolytic capacitors. Europe Chemi-Con, which now has 80 highly skilled employees, has been exclusively entrusted with the distribution of Nippon Chemi-Con products for more than three decades.
---
The Nuremberg facility is ideal in terms of logistics. The combination of a seamless cooperation with national and international transport companies, together with the city's excellent infrastructure – including an airport, inland port, and rail freight transport – promotes optimal expedition, resulting in the exceptional customer satisfaction of our European customers, and beyond.
The Chemi-Con difference
Quality. Service. Flexibility. And expertise you can count on. With an extensively trained workforce in Germany, and highly qualified engineers in Japan, our clients are informed and involved, throughout the manufacturing process. The end result is not just any customer-oriented solution, but a custom-made solution which can be implemented logistically. Customized IT-solutions can also be launched on short notice, both within the group and for European solutions locally.
At the Europe Chemi-Con (Deutschland) GmbH, we take pride in the continued success of our customers, and that's reflected in our continuous sales growth. This is also a direct result of our well-established European distributor network. And there's no end in sight. The continuous development of the electronic and electric field, driven by E-mobility, "Industrie 4.0" etc, will have a positive impact on the Europe Chemi-Con (Deutschland) GmbH business for years to come.